About Us

The Fresh Start Land Enterprise Centre (Community Interest Company) has been created in response to the need to combine knowledge, resources and provide business information and support for entrepreneurs and established businesses in the land based sector. It brings together the expertise and 'passion' for our industry of a team of people with many years of experience in this area to help new and established land based businesses.
Issues such as land agreements, joint ventures, succession and mentoring alongside a wide selection of businesses skills are part of our day to day work.
All of Fresh Start Land Enterprise Centre services are open to anyone 18 or over – we have no upper age limit! We are also there to support new and existing businesses whether you are from a farming or non farming background.
Our Mission

"To encourage new thinking among land and business entrepreneurs by stimulating the uptake of training, the development of management and marketing skills and innovative ways of working together."
Our History

The Fresh Start Initiative
This was founded in 2004 off the back of the Curry Report which identified the need to finds ways to encourage new land based businesses to start or continue and thrive. The core of the initiative has been based around business academies, mentoring and matchmaking and these still remain at the heart of the work today. Since the first academy launched back in 2006 over 700 people have gone through the scheme through a variety of academies.
In 2010 a revised approach of specialist sector academies was introduced to focus not only on business skills but the ultimate market and sector you may be working in. To date we now deliver academies covering a range of business skills for the Pig, Dairy and Uplands sectors and are currently working on delivery for horticulture, beef and sheep. This approach has been particularly successful with new pig fattening businesses, joint venture and successful tenancy applications for academy members.
We have worked with a very wide range of partners over the years including DEFRA, NFU & NFU Mutual, TFA, Lantra, AHDB (all sectors), Arthur Rank Centre, RICS, CLA, ACES, County Council Farms, National Trust, private land owners, British Quality Pigs (BQP), Dairy UK, RABDF, a majority of the Land based colleges and universities and a range of land agents and banks and business consultants.
Land Partnerships
In 2011 a group of industry professionals and organisations came together to form Land Partnerships under the guiding hand of LandShare CIC and the Dartington Hall Trust. With a mind set to explore and encourage a range of land management agreements and approaches 'The Land Partnerships Handbook: using land to unlock business innovation' was created.  Launching at the Oxford Farming Conference in 2012 the handbook has been very well received by all and has strong backing from Lord Curry, CLA and TFA amongst others.
The aim has always been to develop road shows and workshops to take the messages from the handbook out to a wider audience and bring entrepreneurs and land/business owners and their agents together and share new ideas and best practice with all. With funding now in place this stage of delivery is now underway.
The Team

Alison Rickett Managing Director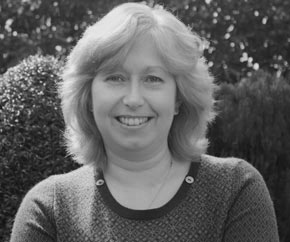 Alison, a farmer's daughter started her working in the Agro Chemical industry after completing her HND in Agriculture. This was followed by running a local agricultural training group for 7 years where she also qualified as a trainer and SFEDI & NVQ business skills and training assessor. In 2006 she took on the national role of Rural Skills and Training Adviser for the National Trust and it was here she developed her interest in new entrants and farm start up businesses.
In 2009 she became a freelance farming consultant specialising in training and project management taking on the role of national project manager for Fresh Start and latterly project management of 'Bright Crop' – the industries new careers initiative until early 2014. She is also a trained mentor and edits and writes for land based newsletters and reports.
Why am I involved with Fresh Start Land Enterprise Centre?
I have experienced first hand over the years how difficult it is to get a foothold with any business in this industry. Working with Fresh Start and new entrants since 2008 has shown me there are innovative ways to tackle these problems which can be of benefit to everyone whatever their age and background. We now, after many years of hard work have for the first time a complete service to offer the industry which we are thrilled to share with everyone.
Tom Curtis Director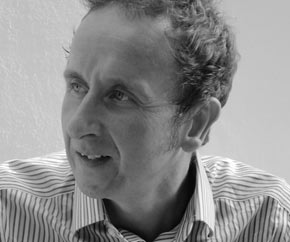 Tom's background is in practical forestry and mixed estate management, but he has a long-term interest and involvement in the underlying factors that drive the workings of the land. Things like food systems, supply chains, entrepreneurship, and business relationships. Tom is a founding partner of the resilience consultancy 3Keel LLP, working with clients across the spectrum from field to point of sale.
Tom pioneered the development of the Land Partnerships programme and Land Share back in 2011 and has now brought this expertise to continue the work of Land Partnerships and wider entrepreneurship as a director of the Fresh Start Land Enterprise Centre.
Graham Bulmer Regional Co-ordinator, Yorkshire and the North East
Graham is working with Fresh Start in Yorkshire and the North East to target the needs of agricultural communities in these regions specifically, and as a working farmer himself has a full appreciation of the challenges the region's farmers face. His experience and contacts in the industry is invaluable in his role in the development of academies and other services.
Louise Dennington Regional Co-ordinator, Eastern Region
Louise joined the company in January 2017 and will be working to establish academies in the eastern region of the country. Louise is also instrumental in the implementation of Fresh Start's Mentoring Service for which there is a growing demand.
James Copeman FAAV, NDA, Chair of Directors until January 2017
James has been with Fresh Start since 2014 as the chair of directors. He became involved with the organisation because he wanted to help young people get into agriculture by encouraging both land owners and farming entrepreneurs to look at innovative options in joint ventures to increase the number of opportunities for them.  At the beginning of this year James retired from his role with Fresh Start and we would like to acknowledge and thank him for his contribution to the growth and success of the enterprise.
Denis Chamberlain, MBE, FRAgS, Chairman of Fresh Start Land Enterprise Centre CIC until 2014
We would like to extend our thanks to Denis Chamberlain, who pioneered FSLEC in 2004 and was its chairman until 2014. His entrepreneurial skills and enthusiasm for the work for FSLEC was instrumental in its success and we thank him for his tireless service over the 10 years he was with the organisation.