We think the best way to see what our academies achieve is for those that attend them to share their experiences. The course programme is only ever part of the knowledge gained. The rest comes from the shared experiences with fellow academy members, the networking opportunities available and becoming part of our wider Fresh Start Land Enterprise Community which continues over and beyond the course itself.
Here we showcase some of our academy members. For the full case study for each person please download the associated PDF.
Chris Webb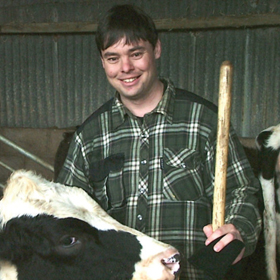 Attended the Dairy Academy in Cheshire in the winter of 2012 – 2013
Chris' background was in computing and mathematics, not coming from a farming background he had always had the dream to find a way into farming – especially the diary sector. He brought with him existing business skills from running his own IT business but the academy helped him take his interest and turn it into reality, by providing knowledge, contacts and support. Read Chris' inspirational story…

James Metcalfe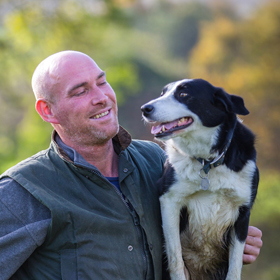 Attended the Peak District Uplands Academy in the winter of 2013 – 2014
James was already working with his father on a tenanted farm and running a contracting business but attending the Uplands Academy really had quite a dramatic effect on his business outlook and what he did next…

Want to know more or have a question about our Academies - then please get in touch.